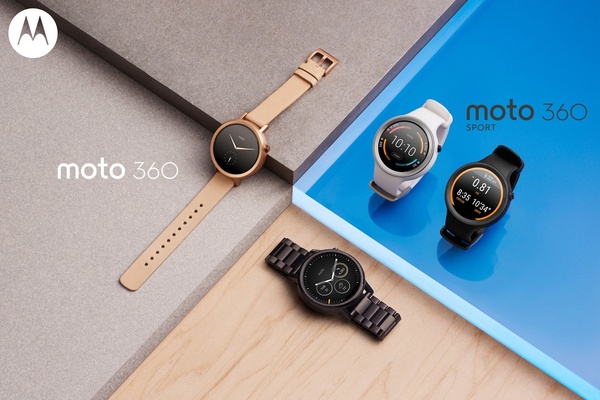 Motorola has today announced a new series of smartwatches in Berlin at the IFA trade show. The company aims to offer a more customizable and fashionable accessory to smartwatch lovers.
As the leaks and rumors had it Moto 360 comes in different versions and in different sizes. The new, regular Moto 360 comes in two versions, for men and for women, and in two sizes: 42mm (women and men) and 46mm (men). The display has the same "empty tire" look as the first generation Moto 360. Prices start from $299 and climb up to $429. Preorders start today and the products start shipping in a couple of weeks.
The other version is Moto 360 Sports which is – obviously – a more durable and sportier looking sibling of Moto 360 with largely the same features. It does, however, add GPS for activity tracking and a fixed silicone strap that will endure elements better. There is no price yet for the sport version but it will become available later this year.
Written by: Matti Robinson @ 3 Sep 2015 9:46