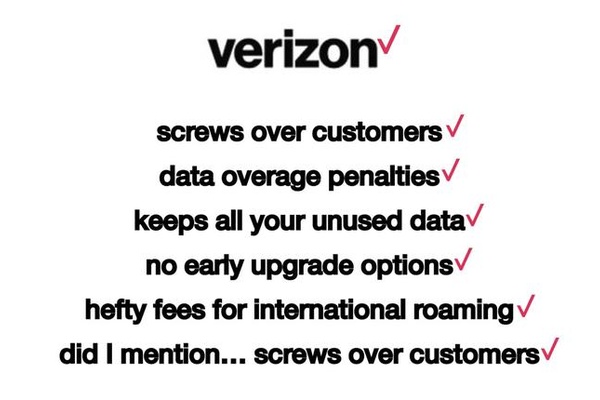 Earlier this week, Verizon updated its long-standing logo, modernizing the look and downplaying the giant check mark of the past logo.
While most agree the logo is a nice improvement, T-Mobile CEO John Legere has taken the opportunity to mock the logo and use it against Verizon and its practices.
Legere, who does not hold any punches, says Verizon 'screws over customers,' 'keeps all your unused data' and offers 'no early upgrade options.' Legere even trolled Verizon some more by asking Twitter users to add their own using the hashtag #NewVerizon.
T-Mobile, which recently became the 3rd largest carrier in the U.S., surpassing Sprint, has seen incredible growth since Legere came on board as the carrier has decidedly gone anti-establishment and started offering plenty of perks at great prices.
.@VerizonNews's new checkmark logo CHECKS all the boxes. Send me more using #NewVerizonLogo http://t.co/0ZqWcZm4zF pic.twitter.com/ORnVwiBjH9

-- John Legere (@JohnLegere) September 2, 2015
Written by: Andre Yoskowitz @ 5 Sep 2015 12:08