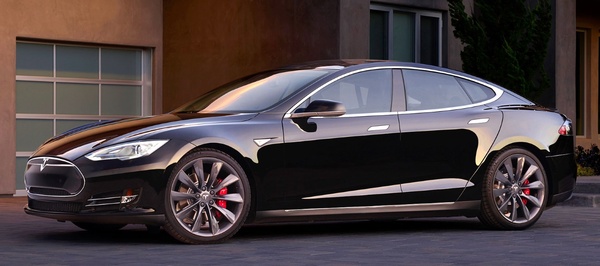 A former Tesla engineer has been charged with computer crime offenses after allegedly accessing his former Boss's e-mail account and leaking information.
Nima Kalbasi, a 28 year old Canadian citizen, was fired from Tesla Motors in December, but later allegedly accessed Tesla's e-mail servers without authorization. Once gaining access to his former Boss's e-mail account, Kalbasi is accused of stealing confidential information, including employee assessments, which he then shared with former colleagues.
He also is alleged to have leaked confidential information online and attempting to harm Tesla's reputation and credibility by making false and misleading comments.
Kalbasi was apprehended while crossing the border from Canada to the United States on August 24. He appeared in U.S. District Court in San Jose on August 27, and is charged with two counts of felony computer intrusion, and one count of misdemeanor computer intrusion.
If convicted, he could face a maximum sentence of five years in prison for the felony charges, and one year in prison for the misdemeanor charge.
Tesla Motors is based in Palo Alto, California, designing and manufacturing high-end electric vehicles, including the Tesla Model S. The firm just announced that its mass market Model 3 vehicle will be available to pre-order from March, 2016, starting at $35,000. The car itself won't go into production for two years as Tesla waits on the output from its highly-ambitious Gigafactory, under construction in Nevada.
Sources and Recommended Reading:
Former Tesla Engineer Charged with Computer Intrusion: www.fbi.gov
Written by: James Delahunty @ 4 Sep 2015 20:27