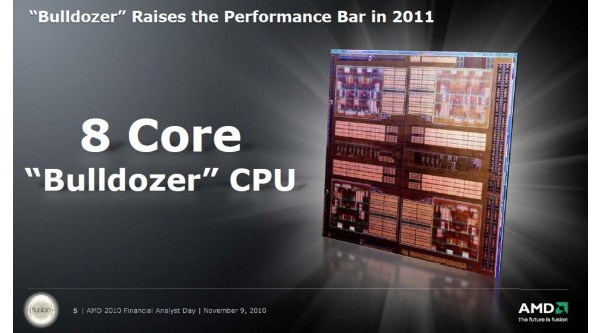 AMD has been sued for allegedly misleading customers about how many cores were contained in their Bulldozer processors.
The class action suit claims that while the Bulldozer line was advertised widely as having 8 cores, it really only had four functional cores.
At the core of the issue (no pun intended) is how AMD designs their multi-core Bulldozer chips. The company uses "modules" that combine the functions of two discrete cores into a single package. Windows counts each module as separate cores, but they share a single FPU.
The suit claims that since the cores cannot work independently, this results in performance degradation and the average consumer will not understand the difference between modules and independent cores. By advertising 8 cores and not "conveying accurate specifications," thousands of consumers were duped into believing their Bulldozer CPU could perform like a true octa-core processor, added the suit.
AMD is facing damages (statutory and punitive), litigation expenses and possible injunctions on the CPUs.
Source:
Ars
Written by: Andre Yoskowitz @ 8 Nov 2015 14:03