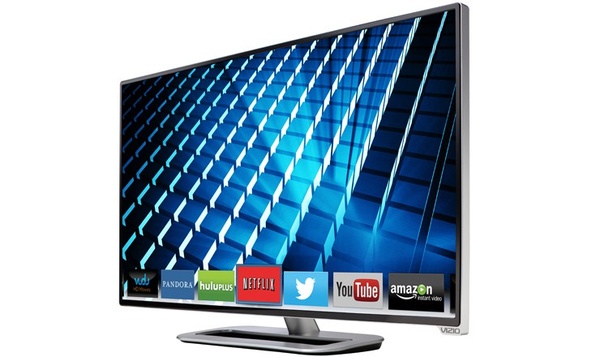 Vizio's smart TVs are tracking your viewing habits and sharing it with advertisers - and you probably don't even know it's happening.
Dubbed "Smart Interactivity," the tracking method is turned on by default for over 10 million smart TVs the company has sold in the past few years.
Vizio confirms this is true, saying in a statement that
"customers'non-personal identifiable information may be shared with select partners ... to permit these companies to make, for example, better-informed decisions regarding content production, programming and advertising."
That's just the beginning, however. After the company tracks what you view, it records your IP address and then works with data brokers to connect the IP address to other personal information such as age and gender and even income. This profile is then passed on to advertisers who may target ads to your PC or smartphone.
During a recent earnings conference call, Vizio specifically noted its ability to provide "highly specific viewing behavior data on a massive scale with great accuracy." Luckily, not all is lost as users can choose to opt-out of the tracking but if you are buying a Vizio smart TV you may want to think about who's watching.
Source:
Propublica
Written by: Andre Yoskowitz @ 15 Nov 2015 18:27