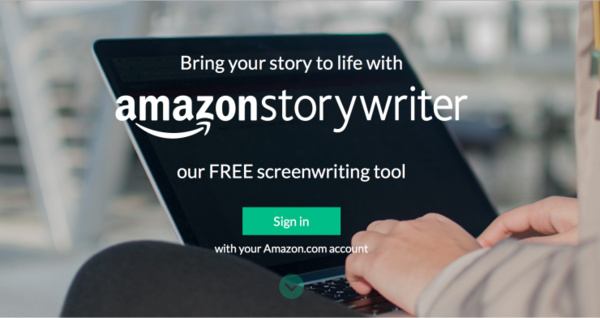 Amazon has announced a new free cloud software program called Amazon Storywriter aimed at screenwriters.
The hope for Amazon is that writers will help the company expand its own original video content, including movies and TV series. Amazon will also allow WGA members to upload directly to the site moving forward, and Amazon will also allow drama series submissions.
Until now, Amazon Studio had taken scripts for feature films, primetime comedy series, and series for kids under 14.
Any screenwriter will now be paid better, as well. Previously, Amazon could buy the exclusive rights to a film for $200,000 or a TV script for $55,000 and then pay $10,000 to extend that exclusivity another 18 months. Now, if Amazon wants to buy the script, "they will reach out and offer a paid option that matches or exceeds any applicable guild minimum, and the writer can choose to accept or reject the offer."
The free software will help new writers with styling issues by auto-formatting as you type and also supports FDX, Fountain and PDF import.
Source:
TC
Written by: Andre Yoskowitz @ 22 Nov 2015 22:27