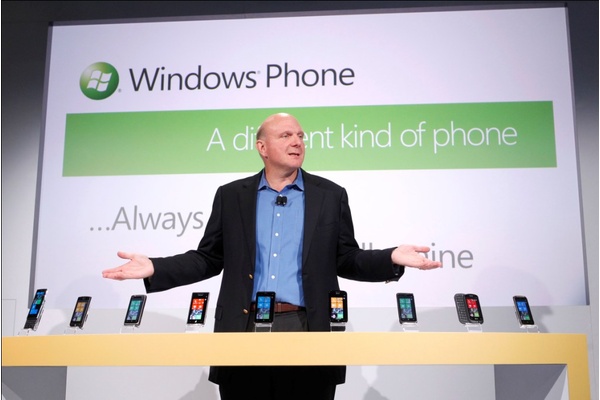 At Microsoft's most recent shareholder meeting, former CEO and major shareholder Steve Ballmer called out Microsoft's new reporting guidelines, call them in no uncertain terms, "bulls***."
Since his departure, the company has consolidated most of its departments and now does not report revenue or margins for its individual businesses in hardware sales and cloud computing. Instead, it uses a "revenue run rate," which is a projection moving forward if all current sales remain on pace. Ballmer was pissed about the lack of margin reporting.
"It's sort of a key metric -- if they talk about it as key to the company, they should report it,"
Ballmer added.
Additionally, the former executive said Microsoft has failed in the mobile space and will need to add Android app support to be able to stay relevant.
Regardless of his anger, Ballmer has nothing to be upset about. Since his departure, Microsoft's stock has jumped 96 percent as investors were grateful that he was gone and approved of new CEO Satya Nadela's decisions.
Source:
BBG
Written by: Andre Yoskowitz @ 3 Dec 2015 10:54