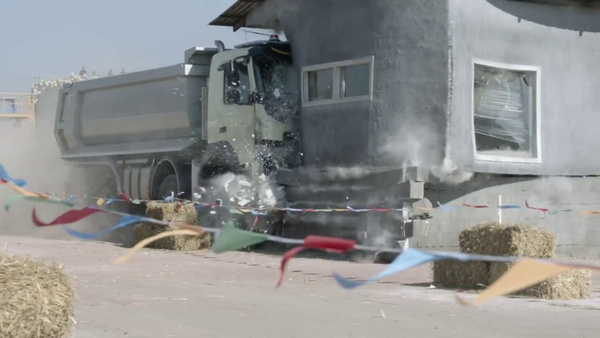 To show off how tough its new Volvo FMX is, Volvo allowed a 4 year old girl to drive one with a remote control.
The video was filmed in Serbia in a closed-off gravel pit with all buildings empty, locked and sealed. The remote control system was specially made for the the experiment, which saw little Sophie torture the full-size dump truck and thoroughly enjoy it.
"This live test was set up to demonstrate the sturdiness and mobility of the Volvo FMX,"
Volvo's video description reads.
"A unique cage construction, cast-iron front plus corners and skidplate of high-grade steel make this a very tough truck indeed. And thanks to Automatic Traction Control – a revolutionary new feature that automatically engages the front axle when you need it – you won't get stuck."
It's an excellent PR stunt for Volvo's product, and worth a watch!
Written by: James Delahunty @ 4 Dec 2015 7:23