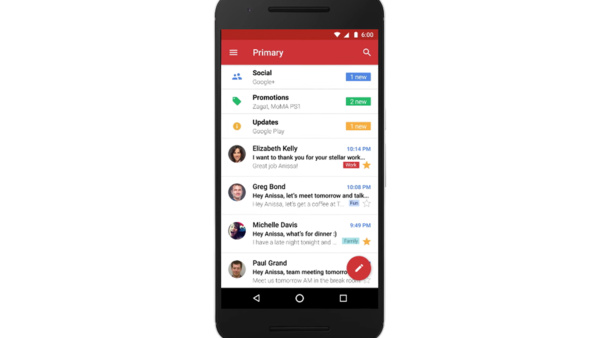 Google has introduced 'Gmailify' this week, giving users the "best of Gmail, without a @gmail address."
The company had previously allowed Yahoo, Outlook and Hotmail users to link their accounts to Gmail and the service will now give those users Gmail's spam protection, Google Now card integration and mail organization (tabs).
Says Google:
"For the last year, you've been able to access your email from other providers, like Yahoo! Mail or Outlook.com, in the Gmail app on Android. And we've been getting lots of great feedback from those of you that do. Many of you would like more of Gmail's powerful features, like spam protection and inbox organization, on these accounts--but don't want to go through the hassle of changing your email address.

We agree. So starting today, if you use Yahoo! Mail or Hotmail/Outlook.com, you now have the option to Gmailify your inbox.

Gmailify links your existing account to Gmail so that you get all the bells and whistles--spam protection, inbox organization and even Google Now cards based on your mail--without having to leave your current address behind.

All you need to do is open the Gmail app, sign in to your email account(s), and enable Gmailify. And of course, you're always in control--so if you ever change your mind, you can unlink your account(s) at any time, and continue to access them through the Gmail app without using Gmailify."
Check out the features here:
Written by: Andre Yoskowitz @ 18 Feb 2016 23:16