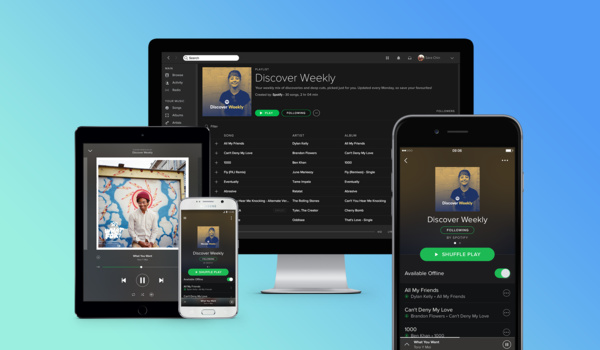 Spotify founder Daniel Ek has proudly announced that the company has reached 30 million paid subscribers.
The last milestone was reached in June of last year, when the company topped 20 million, suggesting growth is strong at the streaming music giant.
Although Ek did not note it, there are an estimated 75 million free users of the service, as well, adding significant revenue via ads.
Against Apple, it seems Spotify is certainly holding its own. However, Apple Music has added over 11 million paying subscribers since launch in June and has launched for Android, as well, increasing its potential base by 1 billion users. Additionally, no one can argue that if Apple has significant marketing power and an almost infinite amount of cash to spend.
We have 30 million @Spotify subscribers, but none of them are in Cuba ... yet. So cool to see Cuba opening up! https://t.co/nZa67f0l8U

-- Daniel Ek (@eldsjal) March 21, 2016
Written by: Andre Yoskowitz @ 22 Mar 2016 22:41