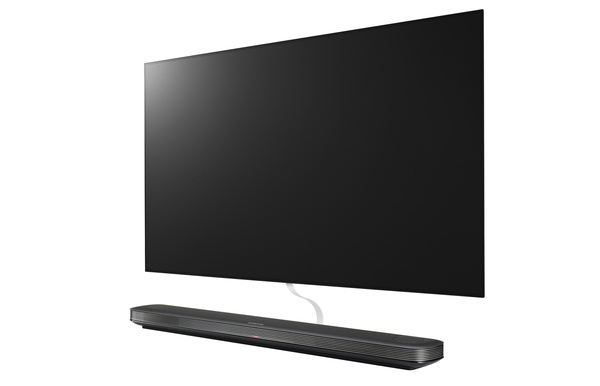 The Consumer Electronics Show in Las Vegas has yet to officially start but some of the major manufacturers have already unveiled their most anticipated pieces of new equipment. For LG that is the new OLED TV, or set of TVs, called the W Series.
Announced was the ultra high end W7, which comes in 65 and 77 inch versions and boasts a canvas-like OLED-panel. LG says that the simplicity, and perfection, comes from the beautifully thin panel that is not disturbed by speakers on the side or thick bezels.
The company plays around a lot with the thinness, which is understandable when you consider that it is only 2.57 millimeters thick. That is approximately one tenth of an inch which is so thin that you can bend the TV from the corners. No wonder LG calls it Picture-on-Wall and says that the W in it's name might as well come from either Wallpaper or Window, especially since the W Series can be attached straight to the wall.
The TV is connected to its Dolby Atmos enabled base unit by one cable and features industry leading infinite contrast typical to OLED displays. LG has been working with Dolby and Technicolor, as well as several HDR formats, to provide the best possible audio and picture quality.
W7 is of course a 4K TV and features LG's webOS smart TV platform. There are unfortunately no details on prices at this point but if you are worried about such things it might be a little bit too much anyways.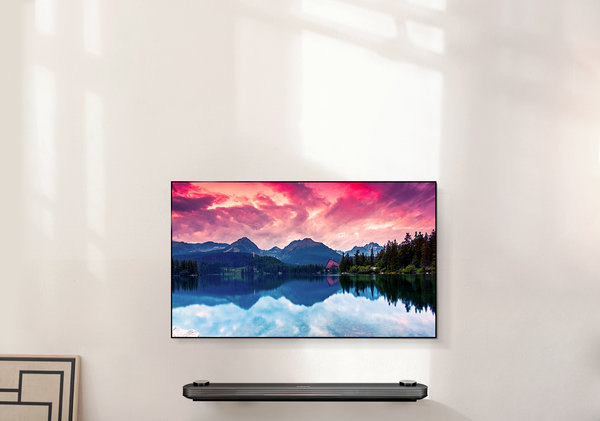 Written by: Matti Robinson @ 5 Jan 2017 9:57