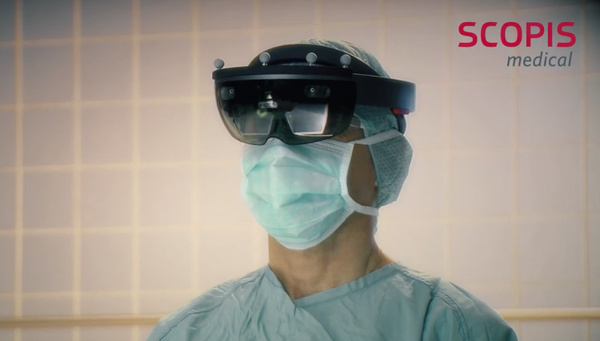 Microsoft's HoloLens mixed reality system has been integrated into a new spine surgery solution from Scopis.
The Holographic Navigation Platform has been developed to offer greater precision and speed to surgeons, and better outcomes to patients undergoing open and minimally-invasive spinal procedures. By integrating HoloLens, surgeons can benefit from mixed reality in a number of useful ways. For example, surgeons can plan the positioning and alignment of pedicle screws during multiple vertebrae fixation surgeries.
While wearing the HoloLens glasses, the surgeon can see the planned positioning of the pedicle screws projected into view, overlaid exactly onto the patient.
"This allows the surgeon to find the screws' planned positions faster and to align surgical instruments interactively with the holographic visualization,"
Scopis claims in press material.
Watch Scopis' video on the Holographic Navigation Platform below:
Written by: James Delahunty @ 6 May 2017 12:26