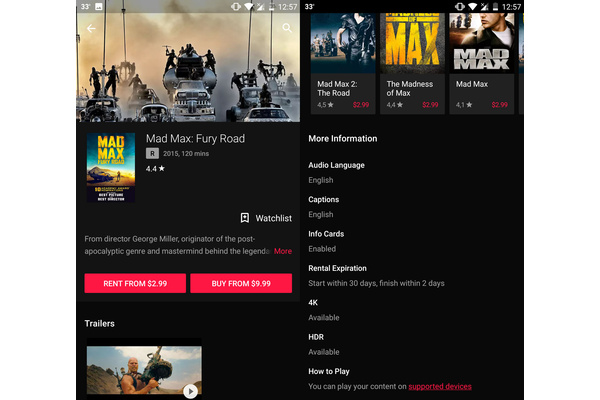 Google has updated its Google Play Movies & TV app with a pretty delicious new feature. While 4K has been available since last December, something that makes the picture pop even more has now landed.
Google has added HDR (or High Dynamic Range) content to Play Store movies and TV shows. As you might know, HDR makes the picture more authentic and vivid with more colorful representation. It makes the details pop while retaining the darkest blacks.
Of course you'll need a HDR supported display or TV to view this new type of content in all its glory. Also, for now, the feature is only available in the US and Canada.
According to Google among the titles that are HDR compatible are Mad Max: Fury Road and Fantastic Beasts and Where to Find Them. We also found Pacific Rim and Kong: Skull Island to be supported, and you'll probably find many more.
Written by: Matti Robinson @ 12 Jul 2017 13:04