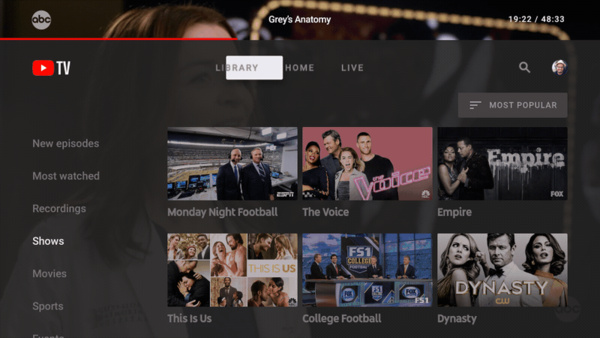 YouTube is now offering a YouTube TV app designed for Android TV devices, including NVIDIA SHIELD, Xbox One and TVs with Android TV built-in.
Over the new few weeks, apps will also roll out for Smart TVs oif major brands, including LG, Samsung, Sony, along with Apple TV. YouTube TV launched in April this year, streaming live sports, local and national news to phones, tablets and computers. More than half of the time spent using YouTube TV includes the use of Chromecast, so it's a no brainer to release an app for Android TV devices.
YouTube TV is currently available in all top 50 metro areas in the United States, and will continue to quickly expand to other markets.
The features you can expect from the YouTube TV app for Android TV include:
Control your live TV experience with your TV's remote control or game controller.
For a more cinematic look, we made the background dark on your TVs.
A new Live guide made for your big screen so you can get a sneak-peek at what's airing soon.
Never miss the action with our background playback experience built for your big screen.
Easily pick up where you left off on another device when you get home.
More Info:
YouTube TV
Written by: James Delahunty @ 30 Oct 2017 16:45