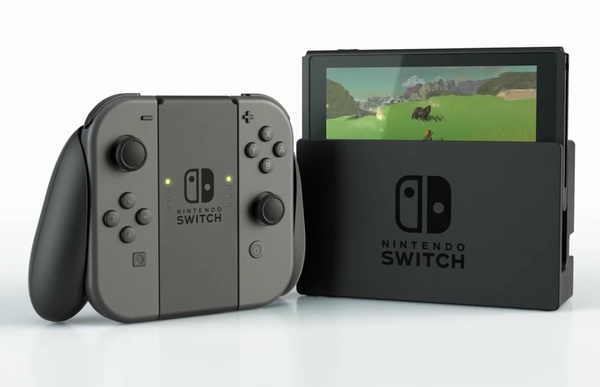 Nintendo has revealed that sales of its Nintendo Switch games console have broken the previous record held by its Wii home console in the United States.
In its first 10 months of availability, Nintendo's iconic Wii entertainment system sold more than four million units in the United States. Nintendo's Switch launched on March 3, 2017, and in the ten months since launch it has sold 4.8 million units, easily surpassing the record held by its Wii system.
The Japanese electronics firm nodded to the popularity of the games line-up for the Switch system to explain the unprecedented demand in the United States. In the U.S., more than 60 percent of Nintendo Switch owners have Super Mario Odyssey, and over 55 percent own The Legend of Zelda: Breath of the Wild.
There are more than 300 third-party games also available for the Switch console.
"Fans across the country have experienced the joy of playing their favorite games at home or on the go," said Reggie Fils-Aime, Nintendo of America's President and COO.
"Now that many more people have received Nintendo Switch systems for the holidays, we look forward to bringing them fun new surprises in 2018 and beyond."
Written by: James Delahunty @ 5 Jan 2018 2:48