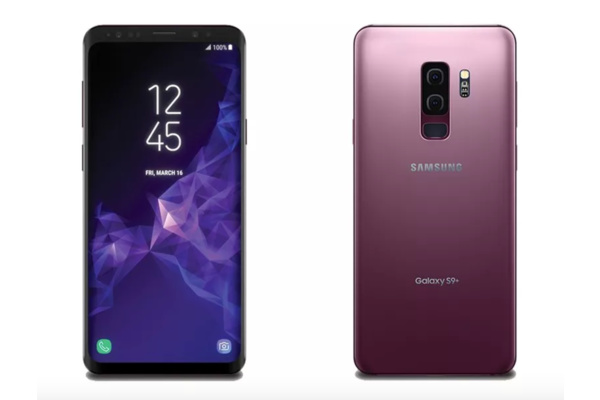 The world's largest consumer electronic show, aptly name CES or Consumer Electronics Show, just ended few weeks ago and we're already approaching the largest mobile trade show, Mobile World Congress.
What we saw in terms of televisions at CES, although there was plenty more, we'll see in a few week about smartphones at MWC 2018. It usually starts with a bang as many of the biggest players on the market reveal their latest and greatest smartphones.
Last year, though, arguably the biggest of them all was missing as Galaxy S8 was released a month later in a standalone event. This year, Samsung returns to Barcelona's show floors with added flair as it is gearing up for the release of Galaxy S9.
Rumors and leaks around Galaxy S9 have been tightening the noose around the neck of Samsung's secrecy. Now, new leaks have revealed the devices, the normal and the plus-sized model, in full, and another set of rumors might reveal even the price point.
The duo of devices to be revealed on February 25th, Galaxy S9 and Galaxy S9, carry a very similar design. They seem to have the same glass sandwich design from last year, that is beautiful but fragile.
If you want to look for surprises, you could maybe call the camera setups one. The normal S9 has a single shooter, while the bigger one employs a dual-camera setup. Also Samsung has definitely learned a lesson with the fingerprint sensor, that was previously placed too high next to the camera. Perhaps the most complained about feature of last years model seems now fixed.
While the design, or even the specs that aren't entirely public at this point obviously, might not warrant astonishment, price might be slightly unnerving to some.
According to rumors, Samsung has learned something from Apple's playbook. The Korean company is said to increase the prices of their flagship phones.
TechRadar
's sources say that Galaxy S9 would cost 789 pounds in the UK ($1095), which is an entire 100 pound more than last years Galaxy S8. However, Korean
ETNews
reports that Galaxy S9 would cost around 925 000–1 000 0000 won which translates to roughly $900, so it's hard to say in what price range the handset lands in each country.
...in Lilac Purple. pic.twitter.com/p506mqDci4

-- Evan Blass (@evleaks) February 5, 2018
Written by: Matti Robinson @ 7 Feb 2018 11:49