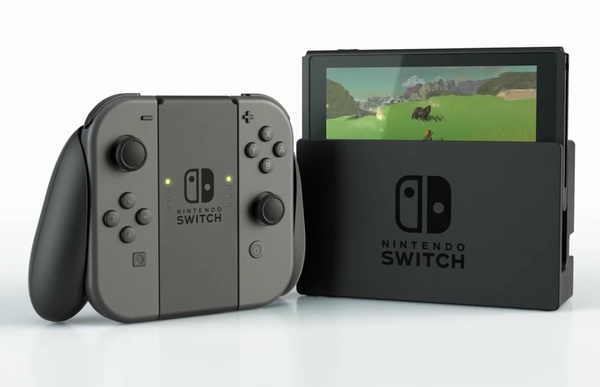 The U.S. International Trade Commission (ITC) has opened an investigation into Nintendo over alleged patent infringement following a complaint from Gamevice.
Gamevice manufactures the Wikipad and a selection of snap-on controllers for mobile gaming devices. It sued Nintendo last year for alleged patent infringement, but the lawsuit was later dropped. However, the U.S. International Trade Commission is investigating Nintendo's Swtich after a complaint from Gamevice.
The Wikipad manufacturer is requesting a cease and desist order against Nintendo to block the import of Swtich hardware into the United States.
According to the ITC website, the body has made no ruling on the validity of the complaint and will conduct an evidentiary hearing to determine whether Nintendo is in violation of the Tariff Act of 1930.
"The complaint alleges violations of section 337 of the Tariff Act of 1930 in the importation into the United States and sale of certain portable gaming console systems with attachable handheld controllers and components thereof that infringe patents asserted by the complainant,"
the ITC press release reads.
"The complainant requests that the USITC issue a limited exclusion order and cease and desist orders."
Within 45 days, the ITC will set a target date for completing its investigation into Nintendo.
Read more at:
usitc.gov
via:
Engadget
Written by: James Delahunty @ 2 May 2018 6:45