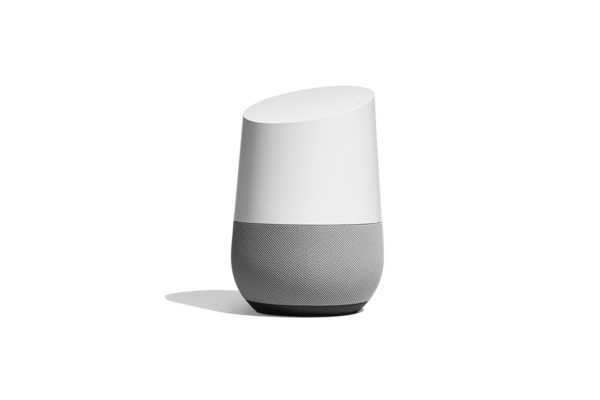 Smart speakers have been one of the more popular tech trends in recent years. This odd coupling of audio equipment, smart home applications, and of course artificial intelligence, has been the focus of many of world's largest technology companies.
The trend was started by Amazon and their Echo line of smart speakers, and they've been wrecking havoc on the marketshare leaderboards ever since. Now couple years after Google has their Home lineup and Apple just entered the market with the new HomePod. Furthermore, the likes of Samsung are preparing to launch their own AI powered speakers.
It is now too, that Amazon has first time ever lost their lead in worldwide marketshare. Google has taken the number one spot, analytics firm
Canalys reports
.
Google sold a total of 3.2 million Google Home devices worldwide while Amazon managed to sell only 2.3 million units of their Echo lineup. The United States remained the leading market with 4.1 million smart speakers sold with China still distant 2nd and South Korea 3rd.
Just a year ago Amazon commanded the market with nearly 80 percent slice of the pie but it only hold 27.7% now. In addition to Google, Chinese manufacturer's including Alibaba and Xiaomi have gnawed on Amazon's share.
The total numbers went up three fold, or 210%, year-over-year worldwide. In 2017 manufacturers shipped a total of 2.9 million smart speakers while this years first quarter resulted in 9 million units shipped. One can only expect this trend to continue.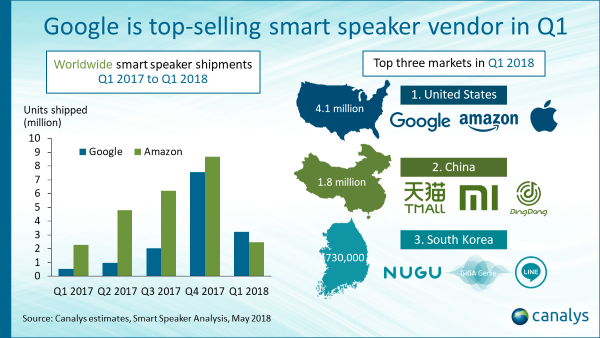 Written by: Matti Robinson @ 26 May 2018 17:32