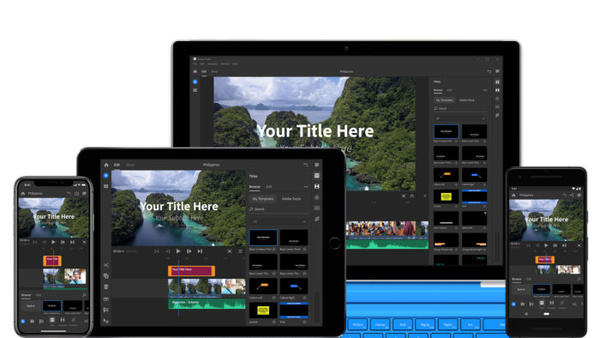 Adobe is working on a video-editing solution for Desktop and Mobile that streamlines the process of video editing, production and distribution.
With Project Rush, your work automatically syncs to the cloud, so you can start on your phone or tablet and seamlessly move to your laptop for further editing. All of the features available on Desktop are available on the Mobile Apps. While in beta, Project Rush is available for Mac, Windows and iOS, and Adobe will release an Android app too.
You can capture right into Project Rush, then edit, add filters, optimize audio, and select from a wide variety of highly customizable title sequences. When it comes to pushing the final product out, Rush also has that covered. You can easily add a thumbnail, schedule a post and publish to multiple social platforms (Facebook, Facebook Stories, Instagram, YouTube, Vimeo, Twitter etc.) all from within the app.
Project Rush essentially combines Premiere, Audition, Stock and After Effects into one solution.
For the time being, Project Rush is under development and available as a Beta if your application is accepted. You can apply for the beta at:
www.adobe.com/go/project-rush
Written by: James Delahunty @ 20 Jun 2018 7:07