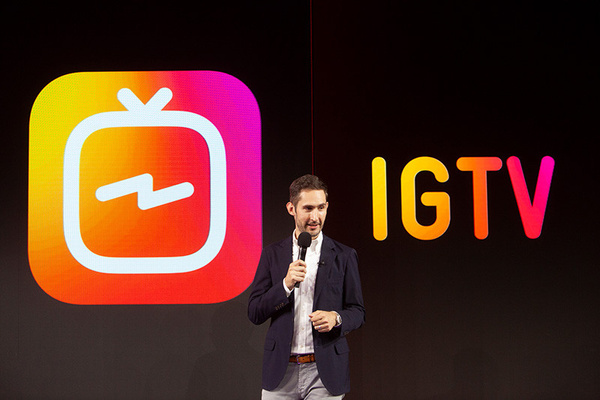 Instagram will compete with existing video giants like YouTube following the launch of IGTV this week.
The Facebook-owned social network released a new separate IGTV app for mobile platforms this week, but will also incorporate IGTV into the existing Instagram app. Founded in 2010 as a more humble photo-sharing app, Instagram has now reached over one billion monthly users, according to CEO Kevin Systrom.
"Teens are now watching 40 percent less TV than they did five years ago,"
Systrom
said at the launch event
.
"It's time for video to move forward and evolve."
IGTV will not feature advertising for now but is almost certain to include it later on. As such it also does not plan to share revenue with video creators for the time being, though it has partnered with some of Instagram's most popular content creators for the launch.
Instagram joins parent company Facebook Inc, rival Snapchat, and others in beefing up its video offerings as it seeks to try to take content creators from YouTube. Google's YouTube service plans to update its commercialization options in the coming days.
Written by: James Delahunty @ 21 Jun 2018 7:11