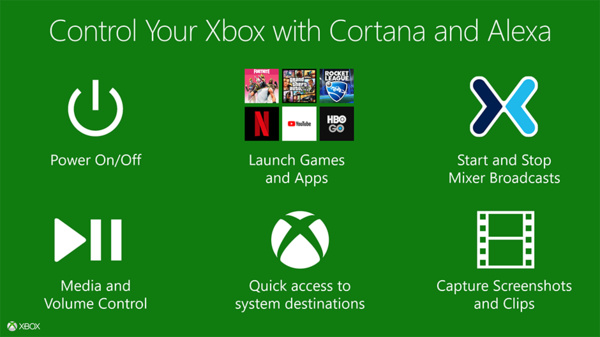 Microsoft is making it possible to control your Xbox One console using Cortana and Alexa voice commands.
For Kinect users and those with compatible headsets, controlling an Xbox console with voice commands is nothing all that new. However, for those who never had Kinect and work with Alexa or Cortana-enabled devices, the new Xbox Skill will be welcomed.
It allows users to interact with Xbox One using voice commands through your Cortana and Alexa-enabled devices. Compatible devices include a Windows 10 PC, Amazon Echo, Harman Kardon Invoke, Sonos One, or Cortana and Alexa apps on iOS and Android.
For the time being, the Xbox Skill feature is only available to those who are part of the Insider preview. Once working, you could just say "Alexa, start Rocket League." and this command will automatically turn on your console, sign you in, and launch your game.
If the Digital Assistant setting is visible on your console in Settings -> Devices, then you are currently eligible to test the Xbox Skill.
To take part with Cortana, use
this link
from your Windows PC. For Alexa, use
this link
instead.
Written by: James Delahunty @ 6 Sep 2018 14:24