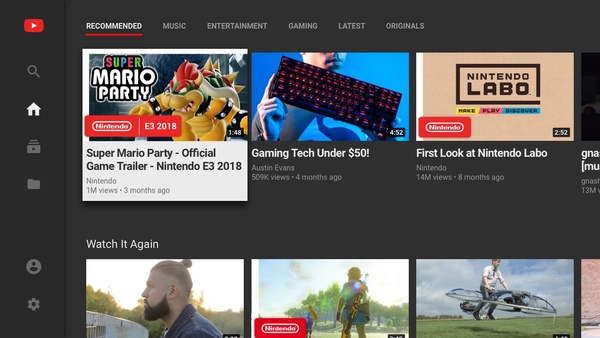 Nintendo Switch users can now watch YouTube videos on the console, with support for 360-degree content.
The availability of YouTube for Nintendo Switch was strongly hinted at in recent weeks. It became available for the console on Thursday and can be used in handheld mode or docked to the television. To control YouTube on Switch, the user will need to use the right Joy-Con's analog stick.
One interesting nugget is that the Joy-Con can be used to control 360-degree videos on YouTube, meaning you won't have to physically move as you do on phones and other devices.
With YouTube on Switch you can access music videos, gaming live streams and everything in your YouTube subscriptions.
More Info:
www.nintendo.com
Via:
Engadget
Written by: James Delahunty @ 8 Nov 2018 21:16