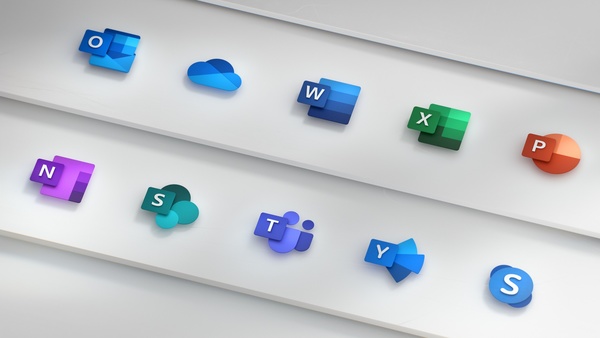 Microsoft has been working on revamping Windows UI and especially Office over the past months. Now the company has announced the new palette that will bring new color to the Office 365 icons.
The last the Microsoft updated the icons was in 2013, a couple years before Windows 10 launch. Now the software giant has updated the icons to reflect their new visual language better.
You'll still have a blue Word icon, a green Excel, and an orange PowerPoint, but simpler while still retaining the descriptive elements expressing what each application is used for.
The Office icons are just a beginning,
says
head of Office design at Microsoft Jon Friedman. The same design language will gradually find its way to all of Windows 10.
While Friedman doesn't give us a timeline, and he does say it's a huge undertaking and it has just begun, we can expect the new look to be introduced to other aspects of Windows 10 next and following year.
Obviously bringing all of Microsoft's products under the same design is the purpose eventually.
Written by: Matti Robinson @ 3 Dec 2018 8:51