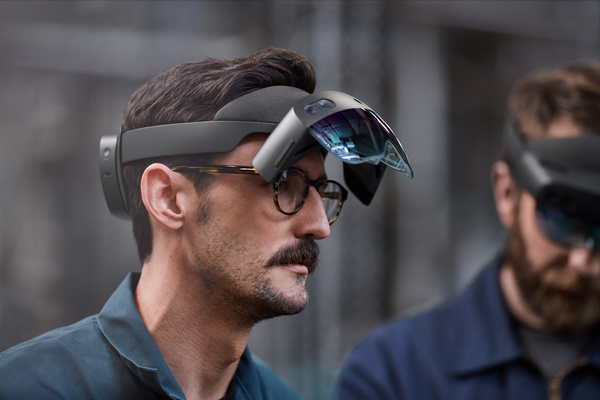 Microsoft has unveiled their second-generation augmented reality goggles at Mobile World Congress in Barcelona. HoloLens 2 was made official yesterday in Barcelona.
As you might imagine, there are some significant improvements over the first-generation device. Microsoft says both the fidelity as well as the usability aspects have been honed.
Resolution has been bumped up, and HoloLens 2 can now view up to 2K content, but perhaps even more importantly the field of view was doubled.
Previously one of the main complaints with HoloLens has been that you sometimes have to seek for the field of view for AR content, because it is so limited.
Now you'll be able to get more information on your screen but also with better resolution, while also not having to turn your head as much.
Microsoft says that the resolution now allows viewing of font sized down to eight.
They also said that they've made the new version much more comfortable to wear, although it's not entirely clear how. From the looks of it the cushions have been improved but also, as the video hands-on by The Verge explains, it is lighter and smaller the the predecessor.
There are also new gesture controls that help with the navigation on the virtual UI.
HoloLens 2 will still not be a mass market consumer product, and that becomes clear from the price point. The new HoloLens will be sold for $3,500 when it hits the stores later this year.
Written by: Matti Robinson @ 25 Feb 2019 11:21