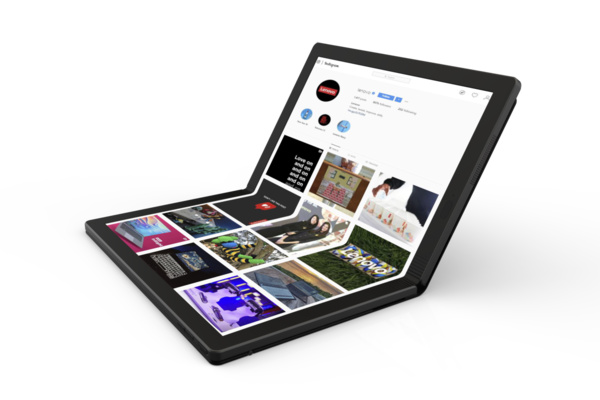 Many of the people that have managed to get their hands on the first proper foldable phones have been convinced that it is indeed the future.
While things like Galaxy Fold aren't even quite ready for mass scale, they bring something completely new to the table that is likely to revitalize the entire smartphone market.
It seems entirely possible that similar thing could happen to laptops too. One of the companies that is leading the strike is Lenovo.
The world's leading laptop manufacturer has produced a prototype that offers a foldable display in a traditional clamshell laptop design.
One could easily argue that is just a folding tablet, especially since it comes with a separate keyboard and supports a Wacom stylus, but the innards are ThinkPad certified PC stuff.
Whatever it is, it's an interesting device. Here's The Verge's hands-on with the Lenovo folding PC.
Written by: Matti Robinson @ 15 May 2019 15:09