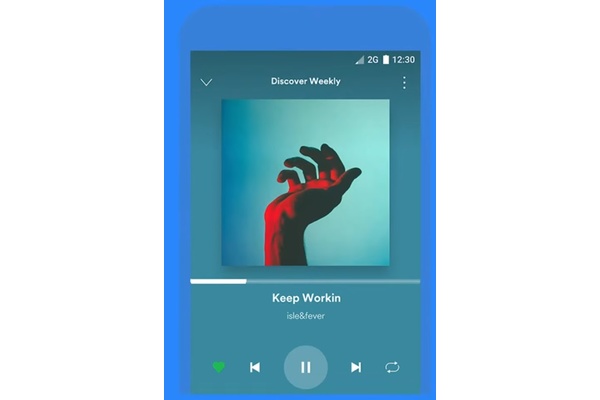 Spotify has released a Lite version of its music streaming app designed for slower networks and older Android devices.
At just around 10MB in size the app is a small download and won't take up much storage space on the device. It is intended for regions that have slower network connections and for users of older Android devices.
Spotify Lite is compatible with Android devices running Android 4.3 or higher. It can be used by users of the premium or ad-supported tiers.
As you would expect, the Lite app strips a lot of the features available in the standard Spotify app, but users can still search for their favorite artists and songs, save them, share them and discover new music that might interest them based on their tastes.
For users with data limits, there is also the ability to set a data limit so that the app will notify you when you reach it. For those with limited storage space, there are also cache controls and all cache can be deleted with a tap.
"Spotify Lite was built from the ground up based on user feedback from around the world, allowing millions more to enjoy the world's best music experience -- especially in areas with limited bandwidth and phone storage,"
says Kalle Persson, Senior Product Manager at Spotify.
Spotify Lite is available from Google Play in Brazil, Canada, Mexico, Argentina, Peru, Chile, Colombia, Bolivia, Costa Rica, Dominican Republic, Ecuador, El Salvador, Guatemala, Honduras, Nicaragua, Panama, Paraguay, Uruguay, Saudi Arabia, Egypt, Algeria, Lebanon, Morocco, Tunisia, Oman, Jordan, Bahrain, United Arab Emirates, Kuwait, Qatar, South Africa, Indonesia, Philippines, Vietnam, Malaysia, India.
Written by: James Delahunty @ 9 Jul 2019 4:53