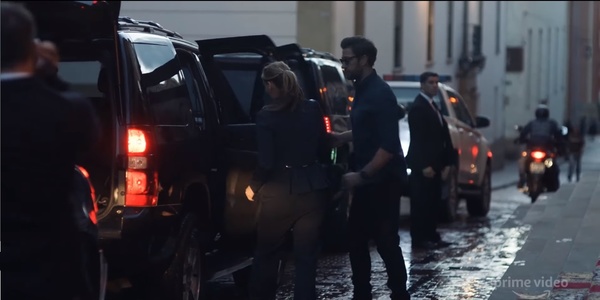 A teaser trailer has dropped for the hotly anticipated Amazon Prime Video exclusive Jack Ryan's second season, hinting at more action for the protagonist.
The Amazon Prime Video exclusive follows titular protagonist Jack Ryan, a CIA agent created by Tom Clancy and depicted by John Krasinski, along with other characters from Clancy's Ryanverse. In Season 1, Ryan is elevated from his cozy desk job into the field when he sees banking activity related to an extremist called Suleiman, kicking off a series of events in the middle east and in the United States.
In the second season of the well-received TV adaption, Jack Ryan finds himself up against forces in power in a dangerous, declining region of South America. The first teaser for Jack Ryan season 2 was released by Amazon this weekend and it promises more action to test our protagonist.
The teaser is short, but still manages to show us an airborne insertion and Ryan having to grapple with the aftermath of an improvided explosive device (IED). There is also a clearly political element to the second season in the teaser.
There is no release date or time frame attached to the teaser right now, but it's still worth a watch to see what we can look forward to.
Written by: James Delahunty @ 29 Jul 2019 6:17