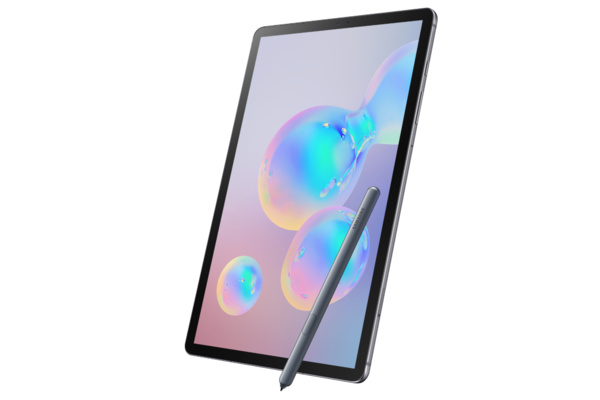 Android dwarfs iOS in terms of smartphone install base, and one could argue that Google's platform is beating iOS even in quality nowadays. However, there's no question that Apple has Google beat in tablets.
While iPhone sales is slumping, iPads are back on the menu like never before. The updated iPad Pro might have been one of the more important products recently, and Samsung has smelled blood in the water.
I guess Samsung never really stopped making tablets, but it's Galaxy Tab lineup of devices have pretty much fallen off the map when it comes to news coverage.
Now Samsung has released a new flagship tablet, Tab S6, skipping Tab S5 and just releasing a cheaper $400 Tab S5e. Tab S6, Samsung hopes, would compete against Apple's premium iPad, the iPad Pro.
It supports the new S Pen with remote control functionality and wireless charging. Perhaps more importantly the Tab S6 features a 10.5 inch Super AMOLED panel with WQXGA resolution (2560x1440), Qualcomm Snapdragon 855 processor, 6/8 gigabytes of RAM, and 128/256 GB of storage.
It also has a 13/5MP dual camera in the back, and a 8MP shooter up front. Sound is produced by four AKG branded stereo speakers.
The device weighs 420 grams or 0.92 pounds, and at 5.7 mm or 0.22 inches is even slimmer than an iPad Pro.
The prices start at around $650 for the WiFi version, and climbs up $80 with more storage and RAM. It will ship in September, and LTE version is said to come later this year.
Written by: Matti Robinson @ 1 Aug 2019 13:41