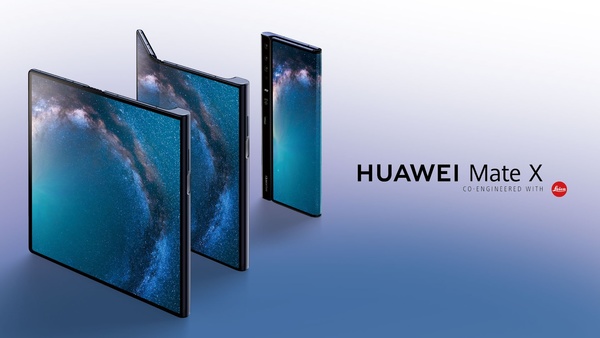 Foldable phones have been rumored for years upon years but finally last year we started seeing some concrete proof that they would be indeed released to the public sometime soon.
Both Samsung and Huawei gave us sneak peeks late last year of their Galaxy Fold and Mate X, and earlier this year they were promising release of their respective devices in the first half of the year.
Samsung's release was an utter failure with callbacks on review devices and massive problems with displays and the hinge system. The company had to re-evaluate how to stop debris from ruining the device.
Huawei saw the issues and decided to push back the initial June launch. Now in August neither of them are yet available. Samsung is promising theirs in September, and according to a new report by
TechRadar
, Huawei isn't ready yet either.
In fact, Huawei has delayed their Mate X release quite a bit. The company now is aiming for a November release.
It seems like they still don't want to be the first one to the market. Instead they are going to see what happens with the re-launch of Galaxy Fold and try to avoid same mistakes, again, in November.
According to the report, Huawei has been improving the overall quality and especially the hinge design. Not only is Huawei working on improving their Mate X, but there's also a successor already in the works that is aimed for 2020 release.
Rumors have it that this device could have a glass back instead of a metallic one, which would allow them to have touch surfaces and screens on both sides of the foldable device.
Obviously these are very early rumors that should be taken with a hefty dose of salt, especially since even the November release isn't going to be a walk in the park.
Written by: Matti Robinson @ 15 Aug 2019 14:52