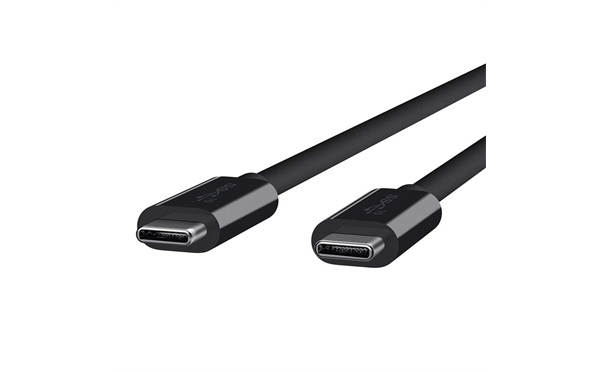 USB specs have been updated once again. Just as we've started to get used to the sweet reversible USB 3 we are looking at a new generation of Universal Serial Bus.
Fortunately the new one features also a reversible Type-C connector, unsurprisingly, and is backwards compatible with both previous USB as well as Thunderbolt connectors. No worries there, then.
The largest change to its predecessor, USB 3.x, is therefore bandwidth.
According to USB-IF, who just released the final USB 4.0 specs, the new connection is able to transmit data at speeds up to 40 gigabits per second. That is double what the best USB 3.2 (aka USB 3.2 Gen 2 x 2) could muster and eight times as fast as the weakest USB 3.0.
USB 4.0 supports up to 5K displays, which it likely gets from Intel opening up the Thunderbolt specs to USB 4.0.
Charging speeds are expected to stay the same, as it offers the same maximum of 100 watts as the previous iteration.
USB 4.0 devices are still quite far off as the first of them are expected to land in stores in early 2021.
Written by: Matti Robinson @ 4 Sep 2019 15:43