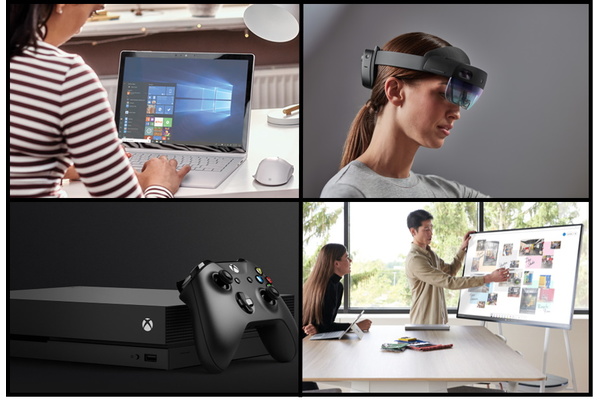 Microsoft has revealed that its Windows 10 operating system is now on more than 900 million devices worldwide.
Redmond is closing in on its target of a billion devices running Windows 10 very quickly. The operating system launched for consumers in 2015 and has since been installed on more than 900 million PCs, Xbox One consoles, Surface devices, and Microsoft's HoloLens.
The new figure of 900 million devices is up from a milestone reached just six months ago of 800 million. Yusuf Mehdi, corporate VP of the Search and Devices Group at Microsoft, said that in the past twelves months they have added more Windows devices than ever before.
The momentum has a lot to do with the forthcoming end of support for Windows 7. The aging operating system is among Microsoft's most successful software products. Just like Windows XP before it - which was released in 2001 and came to the end of support five years ago - Microsoft is trying to lure users to the newer operating system with warnings delivered by Windows Update.
While many users will undoubtedly hold out for some time, the end of Windows 7 seems to be having an effect on the momentum of Windows 10 at the moment. At this rate, Windows 10 should reach a billion devices sometime in early 2020.
#Windows10 is on more than 900M devices! Thanks to our customers, we added more new Windows 10 devices in the last 12 months than ever before. From PCs to HoloLens to Xbox to Surface Hub, Windows continues to power innovation--with more to come next week! https://t.co/G3CRdkFoPT pic.twitter.com/38fKk50IEH

-- Yusuf Mehdi (@yusuf_i_mehdi) September 24, 2019
Written by: James Delahunty @ 25 Sep 2019 18:06