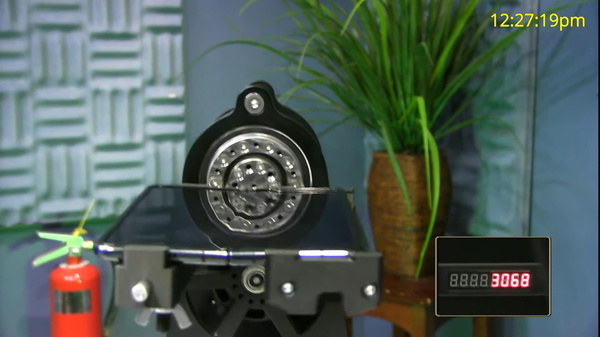 Samsung says that its expensive Galaxy Fold can handle up to 200,000 folds during its lifetime before it can be expected to break due to wear and tear. Can it?
CNET put it to the test with a device built by SquareTrade. The device folded and unfolded the Samsung device for hours until it failed. It clocked up a reported 119,380 folds - which were achieved in around 14 hours - before the screen and hinge were damaged from the folding and unfolding.
Of course, the test doesn't really reflect real-world use of a Galaxy Fold as owners who have coughed up so much money are unlikely to carelessly fold and unfold the device for hours nonstop.
Samsung says that 200,000 folds accounts for around 100 folds per day for five years. Whether or not the CNET / SquareTrade test can cast doubts on that is up to you to determine once you check out the CNET video.
Be warned, it was live-streamed for almost twelve hours.
Source:
www.cnet.com
Written by: James Delahunty @ 4 Oct 2019 14:21