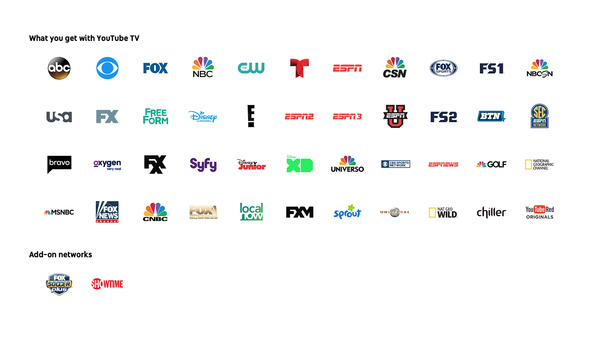 Subscribers of YouTube TV services can gift special two week free trials to their friends and families for a limited time period.
YouTube has sent out emails to customers of its YouTube TV service. In the e-mails are codes that subscribers can send to their friends and families to redeem a special two week free trial of the service. Usually, new users to YouTube TV only get a five day free trial of the service, so if you know any YouTube TV subscribers now would be a good time to nag them to send on the code.
"So, we're giving you a special two week extended free trial code to share with friends and family who might like to try YouTube TV for the first time,"
the e-mail reads.
"After all, whether they're entertainment lovers or sports fans, with 70+ channels and unlimited DVR space, there's something for pretty much everyone, right?"
YouTube sets no specific limit on the number of times a code can be redeemed but reserves the right to impose its own cap. Presumably this would happen if a subscriber decides to post the code somewhere publicly for anyone to redeem. There is also a time limit on this offer.
Codes must be redeemed by October 16, 2019.
(via
9to5google.com
)
Written by: James Delahunty @ 11 Oct 2019 14:12