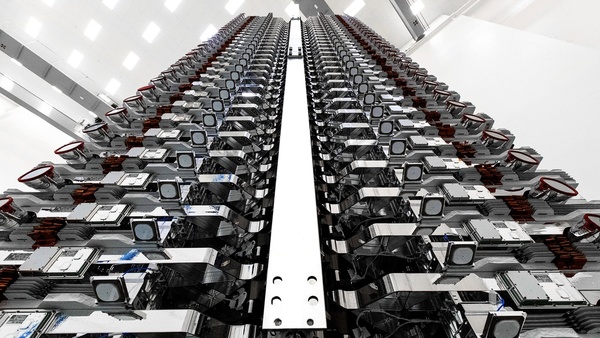 While we're
waiting for Tesla to announce their pickup truck
, Elon Musk has been busy tweeting. This time around, however, it's not just some generic meme posting.
Today, Elon Musk has send his first tweet using a satellite connection established by his other company, SpaceX. The satellite constellation responsible for delivering the digital messages is called Starlink.
Musk and SpaceX have been working on this literally out of this world technology for a while now. It is a promising step towards getting internet connectivity more cost-efficiently to even the most remote places on Earth.
While the tweet doesn't really say how far away we are from an actual product, it is a recognition that they are able to move data at this point.
In May,
SpaceX launched their first 60 satellites
. There's many, many more launches to come in the coming years, if things go as planned.
SpaceX is planning on launching 12 000 satellites into orbit and furthermore has requested permission for another 30 000. Starlink's mission is to launch a low-cost and high-perfomance internet connectivity that reaches everywhere.
By the seems of it, Starlink will be a direct competitor to Dish and other consumer satellite internet providers, and perhaps depending on the pricing even to mainstream cable and fiber providers.
In the near future we could have competition from other satellite internet providers as well, including Amazon who have announced their own constellation earlier this year.
Whoa, it worked!!

-- Elon Musk (@elonmusk) October 22, 2019
Written by: Matti Robinson @ 22 Oct 2019 12:26