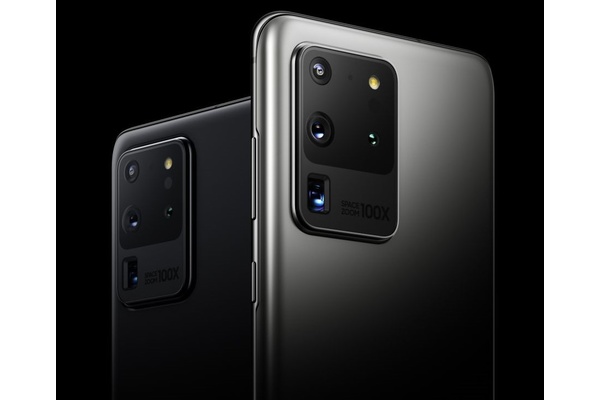 This week has been big for Samsung. The company came out and announced their second generation foldable smartphone in
Galaxy Z Flip
,
wireless Galaxy Buds+ earbuds
, as well as the new
Galaxy S20 lineup with the completely new Galaxy S20 Ultra
.
While we did run through the specs and features of the S20 lineup in total, there are some interesting tidbits that might need a little more chewing. One in particular is the camera on the highest end S20 Ultra.
The model itself is a new venture for Samsung. Instead of resorting to last year's formula with a more budget-friendly S20e they decided to double down on high-end specs and release the ultimate smartphone in what is the Galaxy S20 Ultra.
The specs on the Ultra are top-notch throughout but one thing that really stands out is the camera. Even the look of it seems to mean business. There's the words Space Zoom and 100X written on the camera module.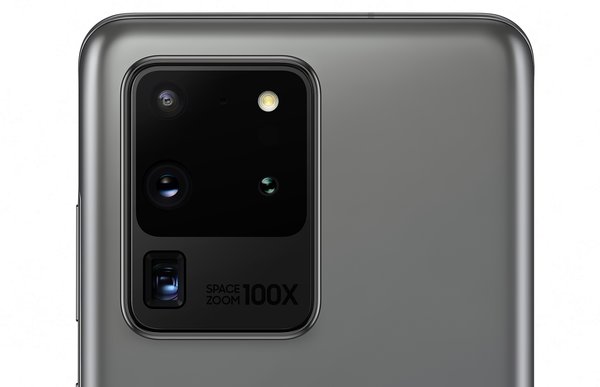 The zoom in itself is one impressive feat, although comparisons have to be made to see what it's really made of.
What we're interested in instead of the zoom, is the video recording capabilities. Apple has been the front runner for a while when it comes to video recording, although Android phones have long ago caught up and even surpassed it in still photos – if there ever was catching up.
That is not the case with video recording. Samsung obviously hopes to change the fact with this specific device. One of the more crazy features of Galaxy S20 is its 8K video recording.
In addition to 4K@60fps, the phone can capture 8K resolution footage at 24 frames per second. Granted it is not even at 30fps, although some videographers might not see it as an issue, but the resolution is insane.
Who even has an 8K screen to view this footage?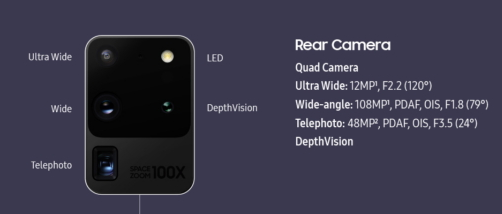 One other problem, in addition to 8K display availability, that comes with this capability is the fact that it requires a lot of storage, I repeat, A LOT of storage. There's four times the amount of pixels compared to a 4K video and 16 times compared to a Full HD video.
This means that just a minute of 8K footage requires a whopping 600 megabytes of storage, and it can't be too slow either since it is writing at around 10MB/s.
Fortunately S20 Ultra has a memory card slot, which you might want to consider if getting one. S20 Ultra storage options range from 128 to 256 and 512 GB. The first two are certainly going to be filling easily with 8K content, and a microSDXC card is probably a good choice for even the top tier one.
You can have up to 1 TB of added storage with a microSDXC card, and you definitely want to make sure it's fast enough storage for your 8K recording. SD cards that are classified as Class 10/U1/V10 can handle up to 10MB/s speeds but that is living on the edge and possibly not enough for the 8K needs. You should probably go with at least a U3/V30 card which offers 30MB/s write speeds.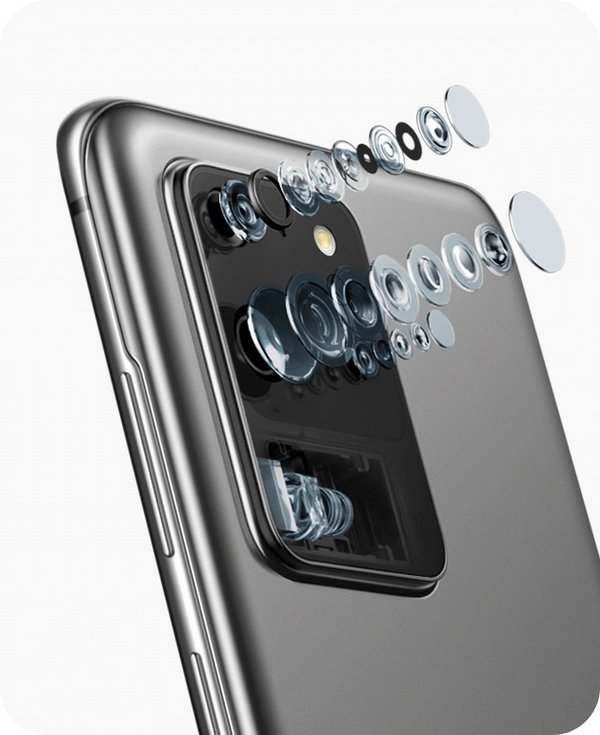 One thing to note is that Samsung has capped the 8K video recording at 5 minutes, perhaps because of the storage intense nature. It's unclear why 8K recording is capped at 24 fps, and not 30. It might also be a case of storage or performance.
It makes sense when the 128 GB model could be filled with just three and a half hours and 256 GB one with seven hours of extremely pixel intense home video, and this is if the phones actually had 128 and 256 gigabytes of free storage to begin with.
Nevertheless, it is impressive what smartphones can do in 2020.
If you happen to own a 8K display and would like to see what kind of footage the Snapdragon 865 enables with a Sony IMX586 sensor, Qualcomm has released the footage below. This doesn't mean Galaxy S20 Ultra will match this footage however, since it depends a lot on how good Samsung's new sensor is. We'll have to wait for the tests.
Written by: Matti Robinson @ 14 Feb 2020 12:44