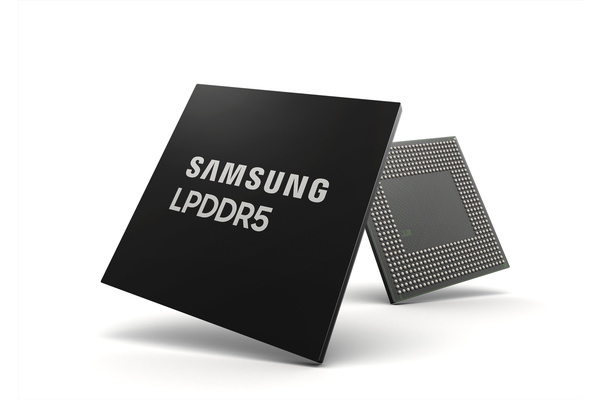 Smartphones have been improving massively over the years, and even though some might argue that we've hit a plateau, they are still developing at a much faster pace than, say, desktop and laptop computers.
The latest smartphones can have up to terabyte of storage and even as much as 16 gigabytes of RAM. That sounds like laptop-like specs, doesn't it?
Samsung's new 16 GB LPDDR5 chip is the one that is enabling the top of the line Galaxy S20 Ultra 5G to have record-breaking 16 gigabytes of RAM. Soon, other manufacturers will be able to follow in suit.
Just under a year ago Samsung announced first-ever 12 GB mobile DRAM chip, and now we've advanced to 16 GB era.
Not only does the new chip offer twice the capacity of the most high-spec Android phones, or four times what Apple has in their top tier iPhone 11 Pro Max, but it also promises faster speeds and better power efficiency.
The chip is built with Samsung's 2nd gen 10 nm process providing smaller footprint and better efficiency. According to Samsung it means that it uses up to 20 percent less power compared to previous generation chips.
It also maxes out at 5500 Mbps transfer speeds, moving data at up to 687.5 megabytes every second.
Now, you have to acknowledge that RAM amount doesn't immediately translate to faster performance, as Apple seems to manage fairly well with just 4 gigabytes. However, Samsung argues that the introduction of 5G will increase the RAM need tremendously, as will adoption of more AI.
Even if you wouldn't need 16 gigabytes of RAM on your phone, the transfer speeds are going to improve the performance. Samsung has 3rd generation 10nm process in sight, due to release late this year, which should improve the performance further.
According to the company, the upcoming LPDDR5 chip manufactured with the 3rd gen 10 nm process will top at a whopping 6400 Mbps or 800 MB/s.
Written by: Matti Robinson @ 27 Feb 2020 11:48