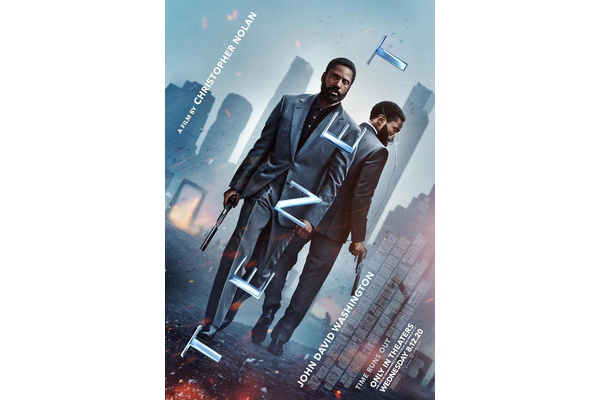 Christopher Nolan's hotly anticipated spy thriller will debut in theaters internationally a week before it debuts in the United States.
The ongoing COVID-19 pandemic had delayed the release of Nolan's new thriller several times already, with Warner revoking any release date just a week ago. Today it was given theatrical release dates for scores of countries, most of which will have the film available to theatergoers a week before its available in the United States.
It will first be available on August 26 in 24 countries, among them the United Kingdom, Turkey, France, Italy etc. The next day it will be in theaters in Australia, New Zealand, Canada, Germany, and 15 others. On Friday, August 28, Tenet comes to East Africa, Ghana, Nigeria, Norway, Romania, Slovenia, Spain, and Vietnam.
The following Monday, September 3, it will be released in parts of the United States, but it depends on local COVID-19 policies. There is no date yet for the film's Chinese debut as the government has imposed a two-hour limit for films shown in theaters since they reopened.
Information on the plot of Tenet has been kept quiet, so a staggered rollout presents the risks of major spoilers leaking online, not to mention the threat of piracy. Still, Tenet looks set to be the first blockbuster to hit cinemas since the COVID-19 pandemic shut down movie theaters all around the world.
Source:
Variety
Written by: James Delahunty @ 27 Jul 2020 21:03