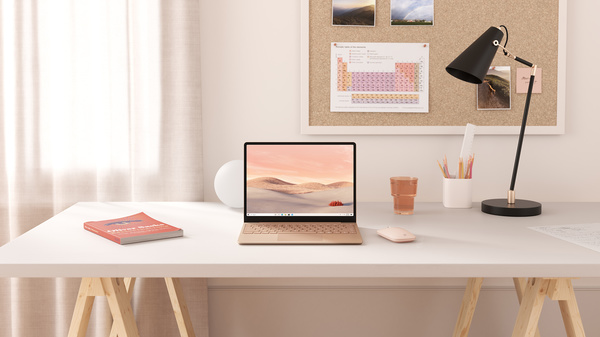 Microsoft announced yesterday without much fanfare the new and more affordable Surface Laptop Go as well as an improved Surface X.
The new Surface Laptop Go starts at $549.99 and the newly-updated Surface X 2-in-1 starts at $1,499.99.
Each version of Surface Laptop Go is equipped with a 10th gen Intel Core i5. RAM and storage options vary from 4 GB of LPDDR4x and 64 GB eMMC up to the 8 GB and 256 GB SSD on the highest-end version.
All of them have the same 12.4 inch and 3:2 touchscreen PixelSense display with a resolution of 1536 x 1024, and PPI of 148. Microsoft promises up to 13 hours of battery life, and charging via 39 watt charger.
The laptop is 15.69 mm (0.61") thick and weight 1110 grams (2.44 lbs). It's built from aluminum, polycarbonate and composite resin.
Connectivity options include one USB-C, one USB-A, 3.5 mm headphone jack and Surface Connect port. Wireless connectivity includes Bluetooth 5.0 and WiFi 6.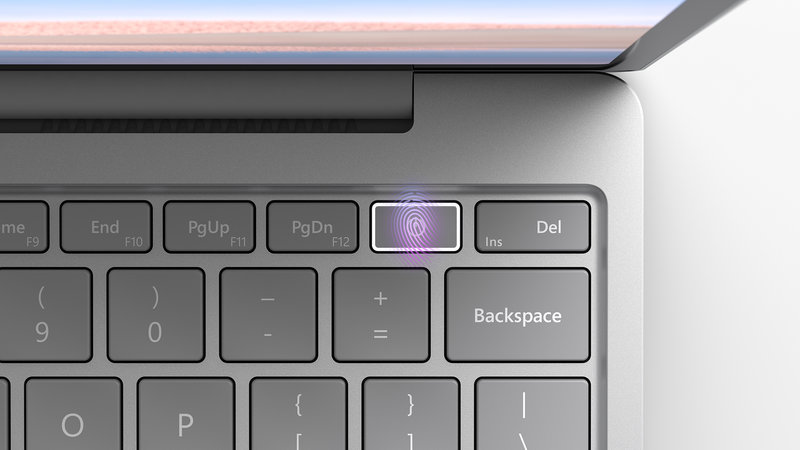 Power button has a fingerprint sensor (not on cheapest model) but there is no Windows Hello for face recognition, although it has an HD capable camera.
All versions run Windows 10 Home S by default.
Surface Laptop Go is available for pre-order now and starts shipping on October 13.
Surface Laptop Go (Core i5, 4 GB, 64 GB) $549.99 (Platinum)

Surface Laptop Go (Core i5, 8 GB, 128 GB) $699.99 (Platinum, Sandstone, Ice Blue)

Surface Laptop Go (Core i5, 8 GB, 256 GB) $899.99 (Platinum, Sandstone, Ice Blue)

Surface X
As mentioned, Microsoft also updated the 2-in-1 Surface X. The refresh includes a few upgrades but the device has largely stayed the same, especially from the outside.
The most important upgrade is the addition of a new SQ 2 chip designed with the help of Qualcomm. This allows better support from ARM based apps and makes them run smoother and use less battery.
Microsoft also announced that it is going to improve the ARM support in x64 applications with a new emulator that is going to launch later this year. That should allow it to run all Windows apps, ARM or x64.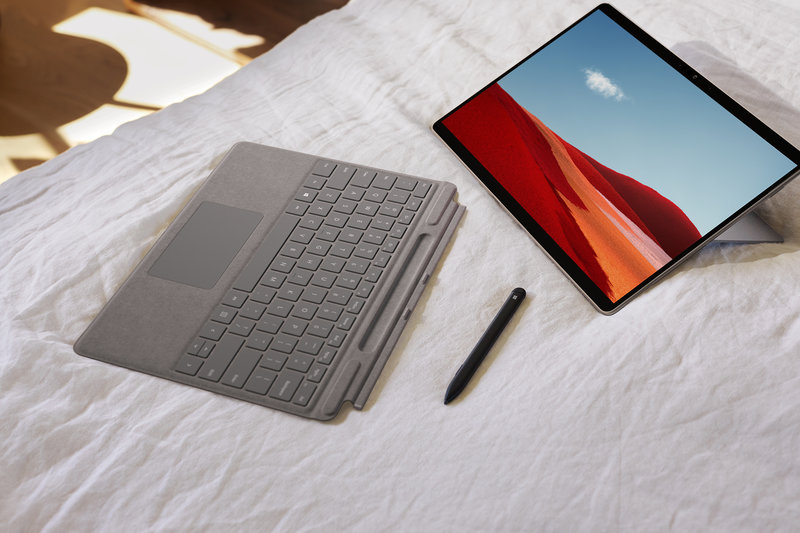 Surface Pro X has a 13 inch PixelSense touch display with a resolution of 2,880 x 1,920 (267 PPI). Depending on the version, you'll get 8 or 16 GB of LPDDR4x RAM and 128, 256 or 512 GB of SSD storage. There's two USB-C ports, Surface Connect port, as well as Surface Keyboard connector. Surface Pro X also has SIM slot for mobile connectivity.
The new Surface Pro starts at $1,499.99 and you can still get the old with SQ 1 one starting at $999.99.
Surface X (SQ 1, 8 GB, 128 GB) $999.99 (Matte Black)

Surface X (SQ 1, 8 GB, 256 GB) $1,149.00 (Matte Black)

Surface X (SQ 1, 16 GB, 256 GB) $1,399.78 (Matte Black)

Surface X (SQ 2, 16 GB, 256 GB) $1,499.99 (Matte Black, Platinum)

Surface X (SQ 1, 16 GB, 512 GB) $1,598.00 (Matte Black)

Surface X (SQ 2, 16 GB, 512 GB) $1,799.99 (Matte Black, Platinum)

Written by: Matti Robinson @ 2 Oct 2020 9:31