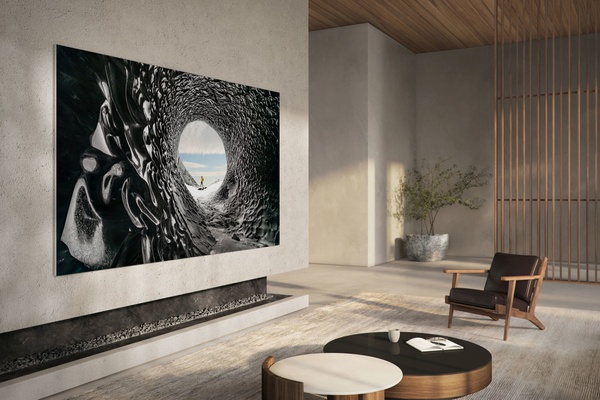 Samsung has been developing MicroLED technology
for a while now
, and some of its first implementation have been out for while too, like the
custom display called The Wall
.
However, these displays have been meant for custom installations only, and thus only for the wealthy. Well, now Samsung is letting us regular folks buy MicroLED TVs to their homes for the first time, as it announces the first ever home MicroLED screen.
Perhaps some clarification is in order, though, since we don't actually mean regular folks, we mean people that have just under $100k lying around waiting to be spent on a massive television. Yes, that's how much this will cost.
Samsung anticipates that it will enter the market in early 2021 and will cost around a hundred million won which translates to around $91,500.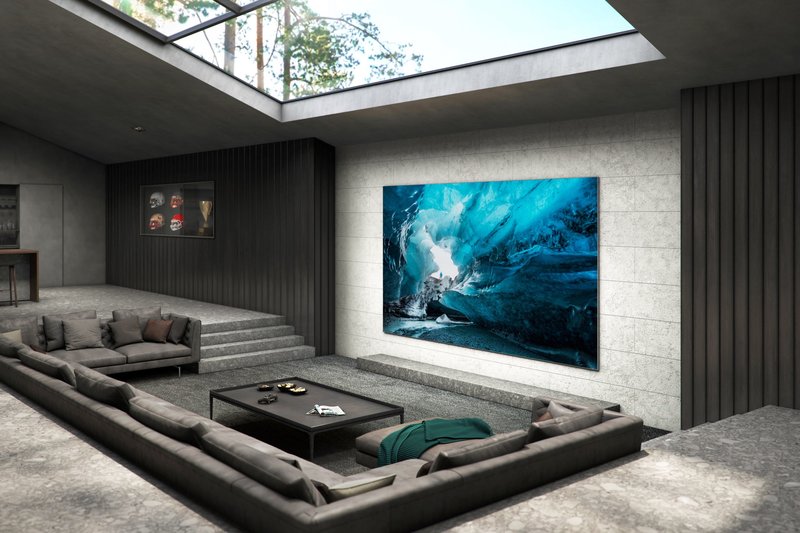 While price is ridiculous for the common customer, the MicroLED technology is something special. It has some of the best features of OLED TVs, including high contrast, without the tradeoffs, like picture burnin or low full screen brightness.
MicroLED is constructed from inorganic matter using LEDs measured in micrometers and that eliminates the need of backlighting or color filters. Instead the inorganically light emitting diodes create their own picture and provide consistent light across the picture.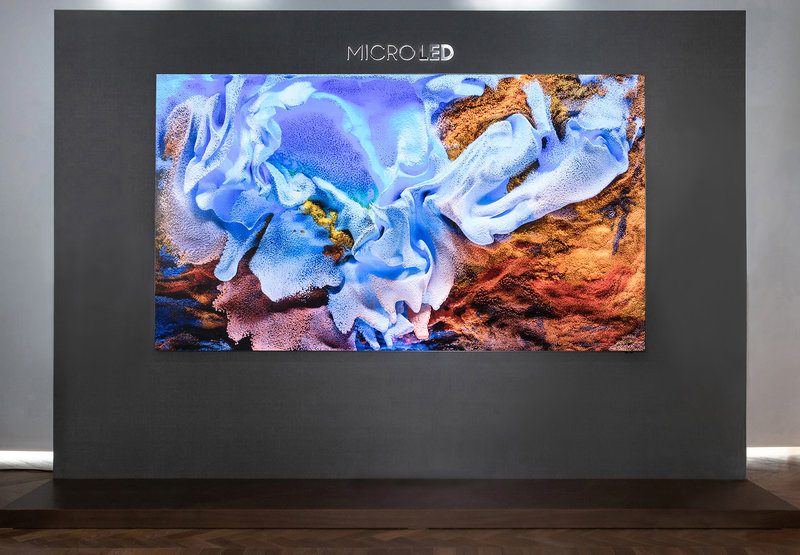 With screen to body ratio of 99.99% there isn't any borders.
Not only is the contrast going to be top notch and the brightness way better than on an OLED, it produces 100% DCI and Adobe RGB gamut and has the tiniest borders with screen to body ratio of 99.99%.
Samsung gives the LEDs a 100 000 hour lifespan which is over 10 years, with the TV on that is.
The TV comes with a 5.1 surround sound system called Majestic, although you probably have a couple grand to put towards a sound system if you are spending $90k on a TV.
One thing that is slightly disappointing is that it only supports 4K resolution which might not be a big deal currently, since there aren't really any 8K media available, but in the future you'd likely want to take advantage of the 110 inch screen with up to date resolution.
All in all Samsung's MicroLED seems to be nearly the perfect TV technology for the future, we'll just have to wait it comes down in price quite a bit. Meanwhile, you can go look at some decently priced OLED TVs for Christmas that are far better than the QLEDs Samsung unfortunately has to offer to us mere mortals.
Written by: Matti Robinson @ 14 Dec 2020 10:24