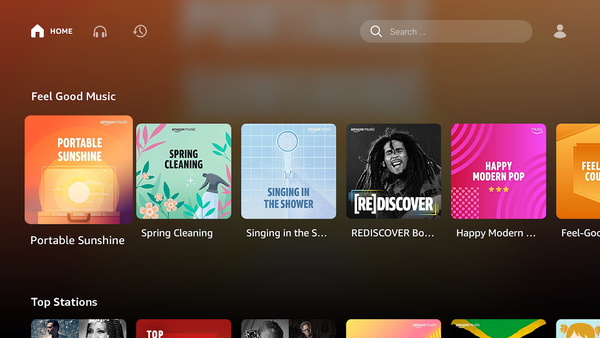 Users of Android TV and Google TV set-top devices can use Amazon Music properly from today.
Amazon Music is now available for set-top boxes and other devices running Android TV or Google TV from today with the release of an updated app. Until now, Amazon Music on Android TV has been restricted to the Nvidia Shield TV, while more limited casting could be performed from Android mobile devices.
For now, the rollout of the app is limited to the U.S., U.K., Canada, Brazil, Mexico, Germany, France, Italy, Spain, India, Japan, and Australia. It is available for both premium and free users. Premium users have full ad-free access to their library, similar to rivals like Spotify.
Users with no premium account can access ad-supported playlists and radio stations.
You can get the Amazon Music app for Android TV and Google TV from the
Play Store
.
Written by: James Delahunty @ 25 Feb 2021 13:48