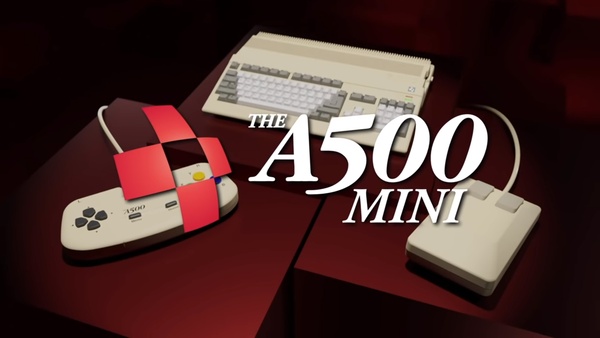 For those old enough to remember the times when PC wasn't the best gaming computer, the name
Amiga
brings back many good memories. The iconic home computer which had its peak at the beginning of the 1990s was superior to most of the other computers of its time - and this was true also with its gaming selection.
Now, Amiga is coming back. Well, not exactly, but a retro, miniature version of the computer is arriving to stores in 2022. Dubbed as
TheA500 mini
, the officially licensed miniature clone of the iconic device is meant for gaming - and only for gaming. As its predecessor,
TheC64
, the machine is a smaller version of its original ancestor, but looks the same.
TheA500 mini can run original Amiga games as well as games built for later Amiga versions, namely, the
ECS
and
AGA
chipsets. So, despite being named after the most successful Amiga, the
Amiga 500
, the retro computer can actually run games made for
Amiga 1200
, too.
TheA500 ships with 25 pre-installed games, including classics like
Kick Off 2
,
Pinball Dreams
and
Speedball 2
. It can also run any Amiga game available if you copy Amiga game image to an USB stick and run it from there. TheA500 ships with mouse that resembles the original Amiga mouse and a gamepad to play the games with.
TheA500 mini is obviously an emulator-based rather than using old Amiga chips. But the developers claim all the games they've bundled with it, run perfectly. TheA500 can be connected to a modern TV with an HDMI cable and supports both, PAL and NTSC displays.
Written by: Petteri Pyyny @ 10 Aug 2021 8:11