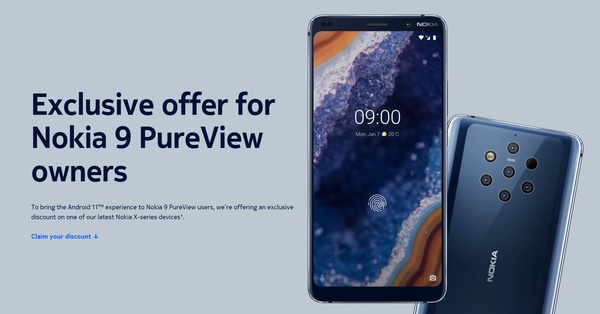 HMD Global
, a company who has licensed the
Nokia
brand for its Android phones, has failed to keep its promises. Company originally got into Android smartphone business by making Android update schedule promises that were pretty much unheard of back then.
And they actually managed to keep those promises quite nicely. Up until the Android 11 update. Ever since Android 11 rolled out back in September, 2020, HMD Global has been left behind in terms of speedy Android updates. To be fair, also several other companies have struggled with Android 11, too:
OnePlus
slipped badly from its glorious past and some companies, like Motorola and Asus, have simply abandoned some of their relatively recent models.
But despite delayed updates, HMD Global did state that it will keep its promises of three major Android updates for its existing lineup. And they have delivered - slowly, but still.
But with their most recent phone that could be realistically called as a flagship phone,
Nokia 9 PureView
, they decided to throw in the towel.
Company announced today that it wont release Android 11 to the Nokia 9 PureView, at all. Instead, company
offers 50 percent discount
on
Nokia XR20
handset - or other level of discount for other X series Nokia models.
That offer might not find many takers, as many of the Nokia owners swicthed to Nokia's phones
because
of the promised long lifetime. And an idea that they'd choose yet another Nokia handset might not work very well.
Written by: Petteri Pyyny @ 30 Nov 2021 14:13