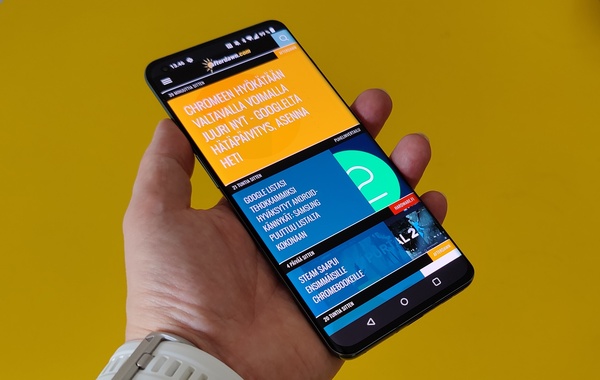 OnePlus
has decided to match
Samsung
's update policy for its flagship models, starting in year 2023.
What it means is that all OnePlus flagship models will receive four major Android updates and five years worth of security updates. Company wasn't too clear with its press release on what models will be rolled into the new policy and we don't know whether the models released in 2022
(like OnePlus 10 Pro and OnePlus 10T)
will be included with the updated policy.
But at least all flagship OnePlus phones released after this policy change will be eligible for four major Android updates. Basically meaning that the rumored
OnePlus 11
, expected to launch with Android 13, will get Android 14, Android 15, Android 16 and Android 17 updates during its lifetime. And after Android 17, the model will also get one year of security patches.
It is also still open what will be the OnePlus' Android update policy for its mid-range and low-end phones, like OnePlus Nord series and OnePlus Nord N series. So far, those phones have received only two or one major Android update.
OnePlus announced the policy change during its media roundtable in November, 2022.
OnePlus used to be the best Android manufacturer in terms of speedy and long-term Android update policy, but have failed to deliver during the past two years. Samsung has pushed its
own update policy
to be the best in business - and has also managed to be the fastest Android manufacturer to deliver new Android updates. Hopefully the OnePlus' policy change will encourage other manufacturers to improve their policies, too.
On
Android Update Tracker's Android 13 list
you can see how well manufacturers have been delivering Android 13 updates to their models - and which phones will get the update.
Written by: Petteri Pyyny @ 30 Nov 2022 4:19