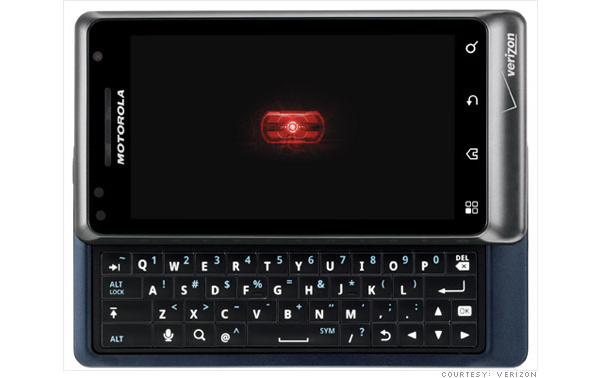 Aron Embry of Texas has claimed today that his brand new Droid 2 smartphone exploded while he was making a call this morning, injuring his ear, neck and face.
Says Embry:
"I heard a pop. I didn't feel any pain initially. I pulled the phone down. I felt something dripping. I realized that it probably was blood. I went into the house and as I got into the bathroom and once I got to the mirror and saw it, it was only then I kinda looked at my phone and noticed the screen had appeared to burst outward."
He then drove to his wife's job and they called 911, while also taking pictures of the damage.
His wife, Kara, had thought Aron had been in a car crash due to the massive amount of blood coming from his neck and face.
After four hours in the ER, Embry says the doctors told him he had no hearing loss or permanent damage to his eardrum.
One mobile expert, Daniel Harrison,
tells Fox
that he isn't convinced the phone just randomly exploded.
"The Droids are fantastic devices. It's all just a matter of how you care for the device.But it looks to me like it wasn't something that was just a manufacture defect. It looks like it was actually user caused,"
says Harrison.
Motorola
is looking into it.
Written by: Andre Yoskowitz @ 3 Dec 2010 0:01