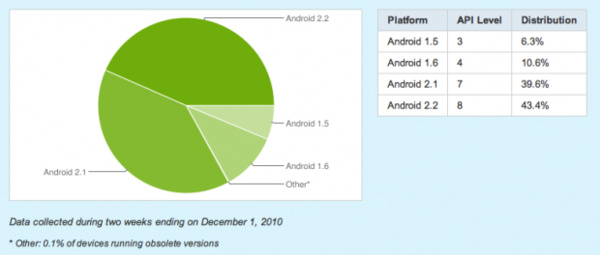 According to new Google figures, Android 2.1 or higher is now installed on 83 percent of all Android smartphones, as of December 1st.
That number is up from 77 percent, posted in early November.
43.4 percent of phones have Android 2.2
while 39.6 percent are running 2.1.
A shocking 6.3 percent are still running the ancient Android 1.5, with another 10.6 percent running 1.6 (mainly G1 owners).
Google is set to launch Android 2.3 Gingerbread in the coming weeks, with a few handsets getting the update right out of the gate.
Written by: Andre Yoskowitz @ 3 Dec 2010 0:50