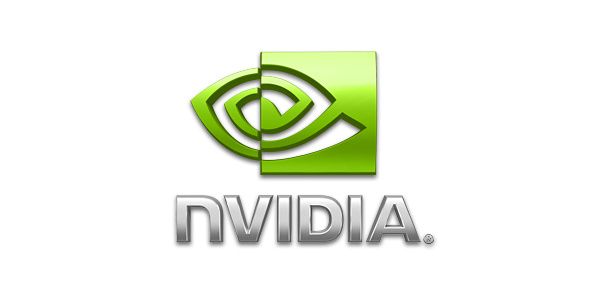 Nvidia has announced today the availability of Tegra Zone in the Android Market, an app that will give users a chance to easily find apps that have been optimized for devices running the dual-core Tegra 2 chip.
The app shows all the games and apps alongside professional reviews,
HD
screenshots, HD trailers, some gameplay videos and even behind-the-scenes featurettes.
After selecting an app through Tegra Zone, you are then brought to download or purchase it via the Android Market.
The company says the first Tegra 2-enhanced games are Samurai II: Vengeance by MADFINGER Games, Dungeon Defenders: First Wave Deluxe HD by Trendy Entertainment, Galaxy on Fire 2
THD
, by Fishlabs,
Backbreaker
THD, by Natural Motion, Fruit Ninja THD, by Halfbrick Studios, Vendetta Online, by Guild Software, Monster Madness, by SouthPeak Games and Hardwood Solitaire IV, by Silver Creek Entertainment.
Says Nvidia:
introduced over the past several months in a variety of super phones and tablets, the Tegra 2 super chip is finding a growing market, particularly among those interested in console-quality gaming on their mobile device. It is built with the world's first mobile dual-core CPU – which unleashes the best Web experience, with up two times faster browsing and support for full Adobe® Flash® Player hardware GPU acceleration, plus unprecedented multitasking capabilities. It also includes an NVIDIA GeForce® GPU – which provides stunningly rich visual experiences and console console-quality gaming.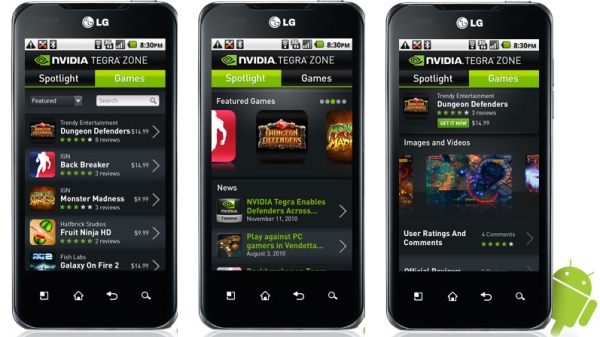 Written by: Andre Yoskowitz @ 1 Mar 2011 13:29