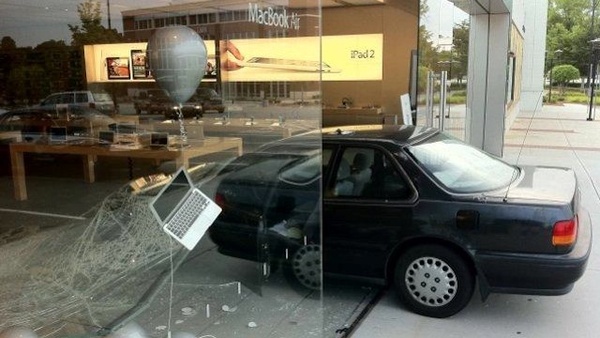 In what amounted to little more than a botched robbery attempt, a
man
dressed in a white shirt and a white hooded mask crashed a stolen car through the front of an
Apple
Store in Greensboro, North Carolina.
A security guard described the man as white, and wearing a full "white ninja suit."
Nothing was taken from the store after the crash, and the guard says the ninja vanished from the scene immediately.
There was
no other comment
except to say that the car was a stolen Honda Accord from somewhere in the state and that the crash took place at 4:40 AM.
Written by: Andre Yoskowitz @ 3 Jun 2011 16:28