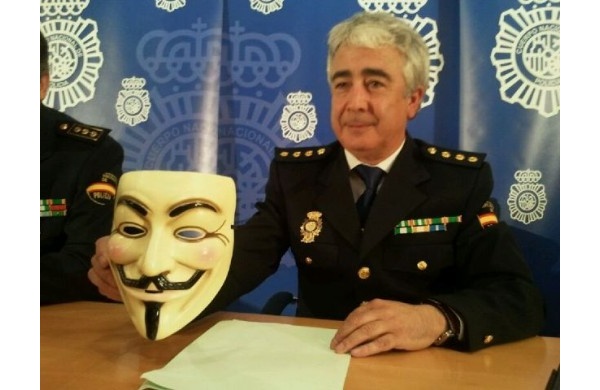 Authorities in Spain have arrested three members of the hacking group Anonymous, each of which was allegedly part of the attack on the PlayStation Network where a file was found on the server with Anonymous' calling card.
The arrests follow a plot by the group to attack Spain's Central Electoral Board website, among other Spanish sites.
Police have posted pictures of
IRC
chatlogs in which the suspects detail their plans of attack.
The authorities also note that those arrested "have the capacity to make decisions and direct attacks," and were actively involved in the attacks on the PSN, Egypt, Chile, Iran and Colombia.
This week's arrests come just days after
NATO
declared Anonymous a cyberthreat that would be "persecuted" and "infiltrated."
Anonymous responded in kind:
Do not make the mistake of believing you can behead a headless snake. If you slice off one head of Hydra, ten more heads will grow in its place. If you cut down one Anon, ten more will join us purely out of anger at your trampling of dissent.
(Pic of Spanish police with Anonymous 'V' masks via
TNW
)
Written by: Andre Yoskowitz @ 10 Jun 2011 12:48