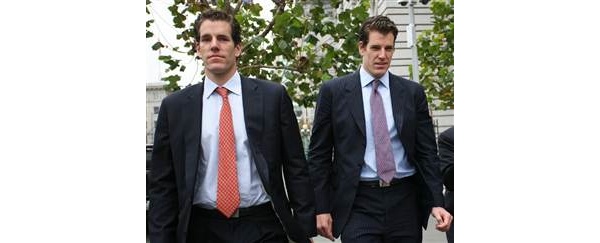 Seven years after they first filed suit against Mark Zuckerberg and Facebook, it seems the legal drama between Cameron and Tyler Winklevoss and the social networking giant is coming to an end.
The twins have dropped their appeal and settled the case, two months after a judge bluntly told them they must accept the deal.
Along with Harvard classmate, Divya Narendra, the twins filed suit against Facebook in 2004 alleging that the concept for Facebook was stolen from them and their early work on HarvardConnection.
In 2008, Facebook agreed to settle, giving the trio a deal worth $65 million ($45 million in stock), with the majority in Facebook stock. At the time, the group was given $45 million in stock with Facebook valued at $15 billion. The twins filed suit again last year claiming Facebook had internally given itself a $3.7 billion valuation, and so the group was conned out of many more shares in the company.
The federal Judge, Alex Kozinski, killed the appeal in April:
At some point, litigation must come to an end. That point has now been reached. The Winklevosses are not the first parties bested by a competitor who then seek to gain through litigation what they were unable to achieve in the marketplace. They made a deal that appears quite favorable in light of recent market activity.
Regardless, with Facebook now valued at $100 billion the Winklevoss/Narendra shares in Facebook are worth just over $300 million, an appreciation of 660 percent in just three years.
Written by: Andre Yoskowitz @ 23 Jun 2011 14:12