As pictured, Fox New's political news Twitter stream was hacked last night, with the hackers tweeting fake messages about President Obama being assassinated.
The President is safe and sound in the White House, celebrating the Independence Day holiday.
Shockingly, the hacked tweets remained posted on the stream for over 7 hours (as pictured) before someone in the news organization got the memo to remove them.
Vice president and general manager of Fox News Digital Jeff Misenti says:
We will be requesting a detailed investigation from Twitter about how this occurred, and measures to prevent future unauthorized access into FoxNews.com accounts.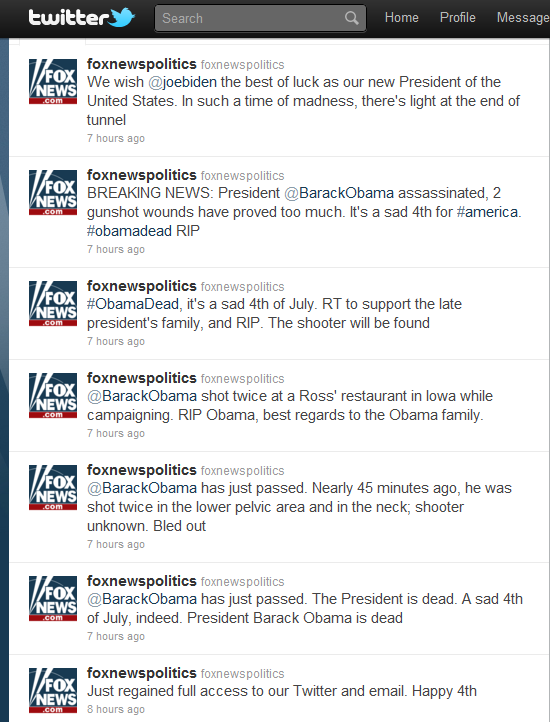 Written by: Andre Yoskowitz @ 5 Jul 2011 0:10